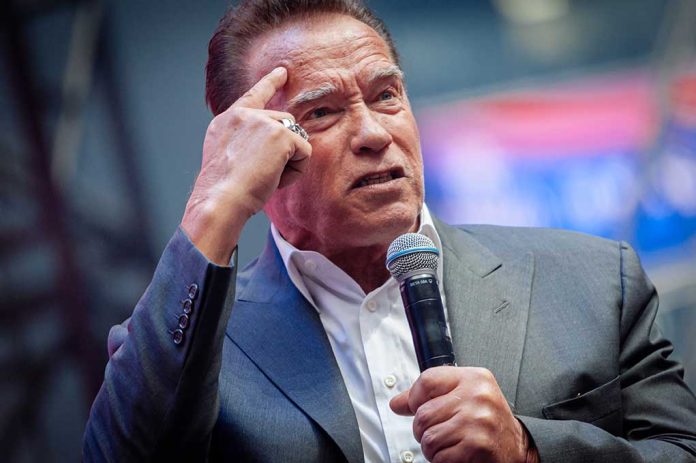 (UnitedHeadlines.com) – Arnold Schwarzenegger may not appear in American movies as much as he used to, but he still makes headlines. The Austrian giant, who could hardly speak English when he first arrived in the United States, likely never thought he would become a movie star — let alone an influential politician.
While Schwarzenegger, a Republican, once served as the governor of California, he hasn't made too many new waves in politics since that time — until this week.
The former governor shared his thoughts on President Joe Biden's decision to travel to Europe and attend the UN-hosted COP26 Summit on climate change in Glasgow, Scotland.
The Republican criticized Biden's attendance and the summit while speaking at the South Coast Air Quality Management District's environmental justice conference.
Schwarzenegger said, "But as you could see, [Biden] cannot get anything passed right now." https://t.co/XpEiswBukN

— Newsweek (@Newsweek) October 28, 2021
Schwarzenegger dismissed discussions at the UN-led conference as pointless, saying they're full of empty promises. The former governor believes it's easy to say you're going to do something but harder to follow through. He listed Bill Clinton's efforts in the 1990s as an example, reminding attendees that the former president signed the Kyoto Protocol only to fail to convince Congress to ratify it.
Schwarzenegger believes Biden might face similar hurdles. The president currently struggles to push his Build Back Better Act through the legislative process. Attempts to enact more radical climate change policies afterward aren't likely to succeed.
Copyright 2021, UnitedHeadlines.com