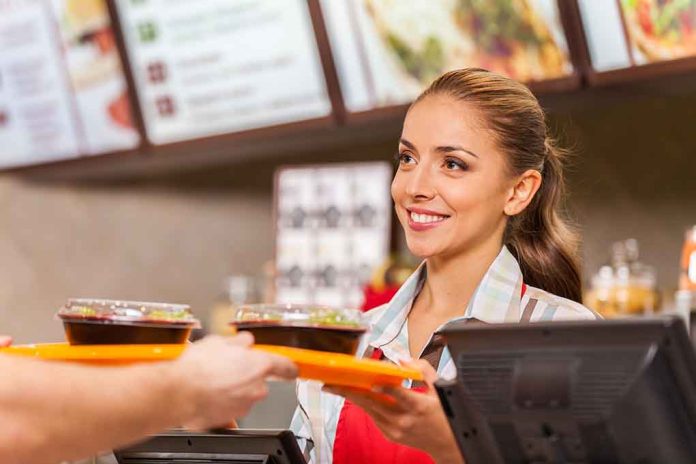 (UnitedHeadlines.com) – A food tax bill in Arizona which would have prevented groceries from being taxed by  cities and municipalities was vetoed by Gov. Katie Hobbs March 28. The legislation was sponsored by Senate Majority Leader Sonny Borrelli.
Hobbs stated in a letter she sent to the Legislature, that the legislation would not save the consumers money. She stated that she had concerns that the elimination of the revenue would end up resulting in property taxes being higher. The estimated revenue from the tax on groceries is about $161 million per year statewide over 65 communities.
 She also stated those who received SNAP and WIC would not benefit as they are exempt already from the tax on groceries. She also stated the legislation did not take effect for two years.
The bill would have put money back in the pockets of consumers amid record high inflation, according to Senate Republicans.  Borrelli said that allowing the local tax on groceries to continue was allowing cities to pad their budgets.
A second bill was also vetoed by Hobbs. According to the bill, firms which refuse to do business with the makers of firearms would be prohibited from contracts with government agencies. 
The bill was proposed by Sen. Frank Carroll, who said the measure was justified during committee meetings about the bill as in recent years, some financial institutions have refused to do business with the firearms dealers or makers. Sometimes the refusal is narrow and based on specific issues but sometimes it is broad, as noted by Michael Infanzon, who told the committee that groups such as the Citizens Defense League, which lobbies for places where gun owners can carry, have been refused business by banks.
Hobbs said in her veto that banks may leave Arizona if this bill had been signed. The Arizona Bankers Association lobbyists also said the legislation would lead to less banks that decide to bid on government business. Since January, Hobbs has now vetoed 18 bills.
Copyright 2023, UnitedHeadlines.com