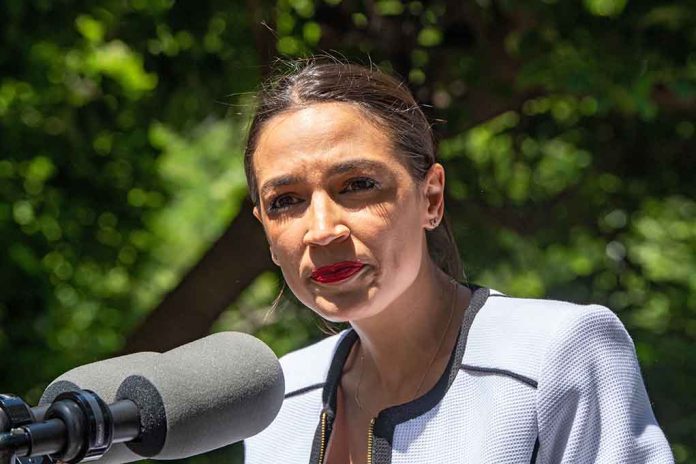 (UnitedHeadlines.com) – Squad member and New York Rep. Alexandria Ocasio-Cortez may have accepted gifts considered impermissible when she accepted tickets to the 2021 Met Gala, according to a report released March 2 by the House Office of Congressional Ethics.
Tickets to the 2021 Met Gala were priced at $30,000 per ticket. Ocasio-Cortez attended the event with Riley Roberts. The report stated she was invited to the event by Vogue's Editor-in-Chief, Anna Wintour. The report says she was invited to the 2019 Met Gala and was unable to attend the event. The event was not held in 2020 due to the pandemic.
The report states that Ocasio-Cortez did not pay for her "Tax the Rich" dress she wore to the 2021 Met Gala until she was contacted in regards to the ethics review, with all the bills for services and goods she received in connection to the event not fully paid until May of 2022. The report states that she was provided with not only the dress but also shoes, jewelry, a handbag, and hair, and makeup services, while Roberts received shoes and a tie. She also received a hotel and transportation.
In the report, the Office of Congressional Ethics recommended issuing subpoenas to testify to the designer of the dress, Brother Vellies, and a PR person who sent invoices to Ocasio-Cortez as they did not answer questions in regards to inquiries from the Office of Congressional Ethics.
Ocasio-Cortez told the ethics office that she discussed ethics concerns with an attorney before her attendance and stated she would pay for everything associated with the event with her own funds. However, a campaign staff member would be responsible for issuing the actual payments. 
The report recommends the House Committee on Ethics further investigate the allegations which could put Ocasio-Cortez in violation of federal law, House rules regarding accepting gifts, as well as standards of conduct.
Copyright 2023, UnitedHeadlines.com