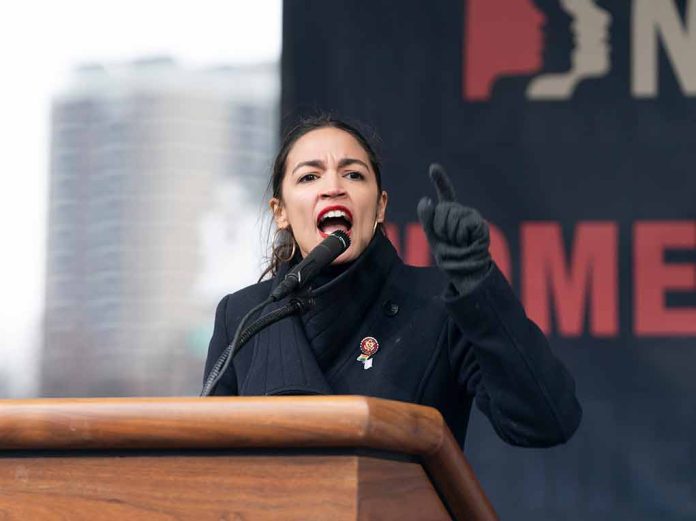 (UnitedHeadlines.com) – A parody account on Twitter, Alexandria Ocasio-Cortez Press Release (parody), has New York Rep. Alexandria Ocasio-Cortez tweeting about the "fake account on here impersonating me."
In a May 30 tweet, Ocasio-Cortez drew attention to the parody account. She claims the account is spreading misinformation by posting fake policy statements. She said she would discuss steps with her team to move forward and cautioned her followers to be cautious with what they saw on Twitter.
The move drew more attention to the parody, as well as other users on Twitter posting about how the account labeled parody and the fact she and her followers are unable to tell the difference is "the funniest part of all of this."
The parody account responded to her tweet, saying it still "did not want to date her."
She also accused Twitter CEO Elon Musk of helping to boost the visibility of the account by engaging with it. On May 28, the parody account wrote that it has a crush on Musk, and Musk responded with a fire emoji. Ocasio-Cortez has been outspoken in her criticism of Musk since his purchase of Twitter.
The parody account, which regularly posts content joking about her progressive policies, responded to her tweet by tweeting a statement mocking her reaction, saying it was going to get Congress to make joking as well as laughing illegal.
The parody account currently has over 100,000 followers and also has a blue checkmark, indicating it is a verified account. Ocasio-Cortez's account has the gray checkmark which distinguishes her government account from verified accounts.
The parody account uses her same profile picture; however, the name of the account contains parody in it, making it clear it is not actually Ocasio-Cortez's account. By using parody in the username of the account as well as in its bio, the account is not in violation of Twitter's user guidelines.
Copyright 2023, UnitedHeadlines.com