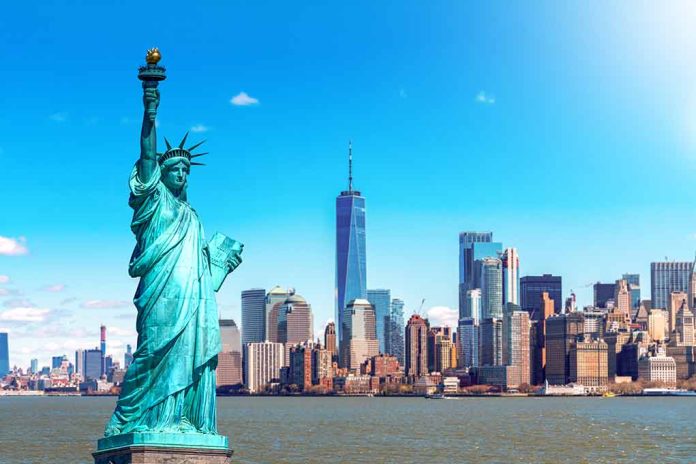 (UnitedHeadlines.com) – New York Rep. Alexandria Ocasio-Cortez, 33, will not challenge New York Sen. Kirsten Gillibrand in 2024.
Ocasio-Cortez's spokesperson Lauren Hitt said she is not planning to run for the Senate. Hitt made the announcement to POLITICO on April 30.
Progressives had been pushing Ocasio-Cortez to enter the race. In an interview from early April, Ocasio-Cortez had not yet ruled out running. 
In 2008, Gillibrand was first elected to the Senate. In January, she announced she was running for re-election with speculation of a more left-wing member of her party challenging her in the primary. No challenger has been announced as of May 1. 
Progressive former New York Rep. Mondaire Jones privately considered running but has since decided he was not going to run for her seat.
New York Rep. Ritchie Torres and New York Rep. Jamaal Bowman both said they do not plan to challenge Gillibrand.
Former New York Gov. Andrew Cuomo has been speculated to be a potential challenger for Gillibrand.
In 2021, Ocasio-Cortez was asked if she would challenge New York Sen. Chuck Schumer which she declined to do but she had initially not ruled it out. 
State party officials have been developing campaign and fundraising efforts, led by House Minority Leader and New York Rep. Hakeem Jeffries, between Gillibrand and Jeffries. Democrats in New York are looking to 2024 as the year where they will be seeking to gain back some of the seats they lost in the 2022 midterm election.
According to campaign finance records, Ocasio-Cortez currently has $5 million on hand for future campaigns. Ocasio-Cortez serves on the Oversight Committee as a vice-ranking member. She is one of the most well-known members of the House. First elected in 2018, Ocasio-Cortez is the representative for the 14th congressional district in New York. When she took office, she was the youngest woman ever to be elected to Congress.
Copyright 2023, UnitedHeadlines.com