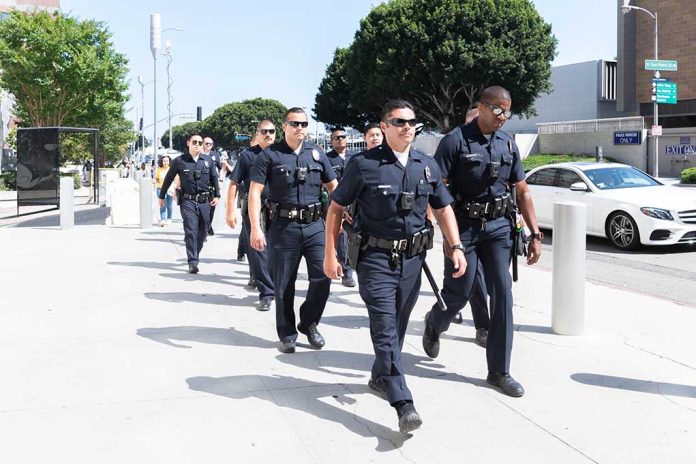 (UnitedHeadlines.com) – After the murder of George Floyd in 2020, protests erupted across the United States calling for police reform. Some areas even pushed to have the police defunded or abolished altogether. One of those cities was Minneapolis, MN, the same place where officer Derek Chauvin kneeled on Floyd's neck, killing him. Yet, the measure isn't gaining the traction some people thought it would.
The city will ask voters whether they believe a new agency called the Department of Public Safety should replace the police. The new department would not directly "defund the police," though it would be able to pay peace officers to take the place of law enforcement. The ballot indicates that the licensed peace officers are the same as the police but that the city would remove the chief and his department.
A clear rejection of 'City Question 2' by voters in hyper-progressive Minneapolis has the potential to drive a stake through the radical anti-cop movement nationwide. | The Editors https://t.co/I9DxSBTCqE

— National Review (@NRO) November 2, 2021
Judging by what the world saw in Minneapolis last year, defunding the police seems like it has all the support it needs. However, that's not the case. In fact, all but two city council members oppose the idea. The mayor, Jacob Frey, along with Senator Amy Klobuchar, Representative Angie Craig and Governor Tim Walz (all of which are Democrats) also oppose the measure.
Meanwhile, Representative Ilhan Omar and Attorney General Keith Ellison, also Democrats, both want to replace the police force. Omar insisted that this is a chance for the council to listen to the people it governs. It's not entirely clear who she's referring to. Ellison's son, Jeremiah, represents an area of Minneapolis where blacks are a majority as a city councilman, and his constituents are concerned about the measure.
According to a StarTribune Poll, 51% of white voters favor the idea of replacing the police force with the Department of Public Safety. Only 42% of black voters feel the same. So, the real question is, who is this really going to help?
UPDATE: As of 9:14 p.m. November 2, 2021,  Minneapolis voters have had their say on the ballot measure to replace the police department, with 56.17% of voters voting "No". We will keep you updated on this continuing story.
Copyright 2021, UnitedHeadlines.com