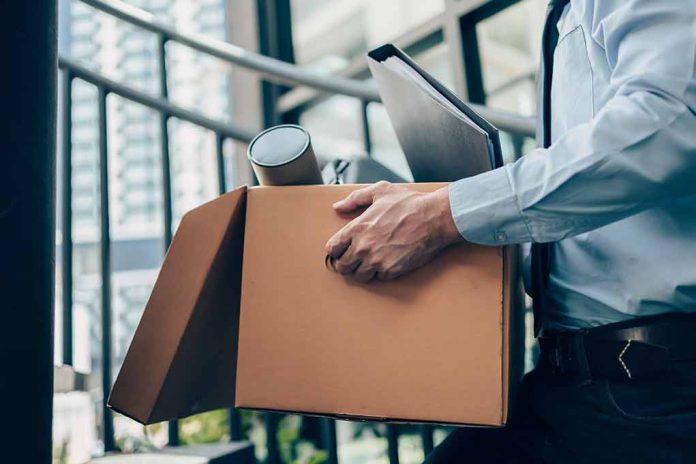 (UnitedHeadlines.com) – A key member of former president Donald Trump's legal team is leaving. Timothy Parlatore, who played a key role on Trump's legal team in the investigation involving the classified documents at Mar-a-Lago, officially announced his departure on May 16.
As a member of Trump's legal team, Parlatore was the attorney responsible for organizing the searches for classified documents that took place at Trump's properties in Bedminster, Mar-a-Lago, Trump Tower, an office in Palm Beach as well as a Florida storage unit.
In April, Parlatore was among the group of lawyers who sent a letter to House Intelligence Chairman and Ohio Rep. Mike Turner which asked Congress to tell the Department of Justice to "stand down" on its investigation of the classified documents. The lawyers believe the investigation should be conducted by the intelligence community.
In May 2022, in response to the Department of Justice's attempt at holding Trump in contempt for not handing over all classified documents after he received a subpoena, Parlatore testified before the grand jury. In December, Parlatore appeared for about 7 hours before the grand jury. He voluntarily testified about efforts to recover classified documents. In March, M. Evan Corcoran, another of Trump's attorneys, was questioned by the grand jury.
His departure from the legal team was discussed with Trump, who is represented by other attorneys, including former Justice Department prosecutor James Trusty.
In a statement, Parlatore said his decision to depart had nothing to do with Trump nor was it a reflection of how he viewed the investigation by the Department of Justice.
Parlatore's departure comes as the investigations into the alleged mishandling of classified documents by special counsel Jack Smith appear to be coming to a close. Attorney General Merrick Garland appointed Smith in November to oversee matters that involve Trump, including the 2020 election. Former Vice President Mike Pence has been named as a grand jury witness in that investigation.
Copyright 2023, UnitedHeadlines.com