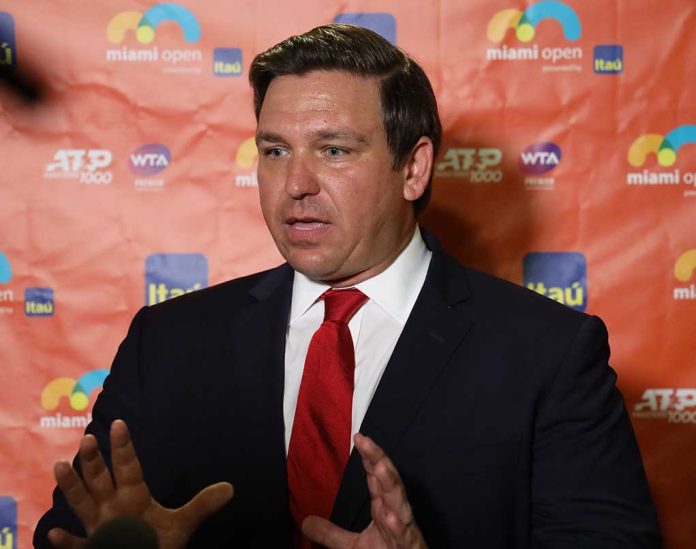 (UnitedHeadlines.com) – Governor Ron DeSantis of Florida (R) has stood out among the other governors in several ways. While many Republican governors support his opposition to Biden's mandates and policies, DeSantis is the only one making headlines for fighting the president's plans to bring illegal immigrants into his state. The governor's actions aren't going unnoticed either.
Angel Families, a group for people who've lost a loved one at the hands of illegal aliens, recently expressed their gratitude for DeSantis and his anti-illegal immigration policies. One mother, Sabine Coulter, gave thanks to DeSantis for putting Floridians before illegals. She added that Governor DeSantis is exactly what Florida needs.
Angel Families Praise Ron DeSantis for Fighting Biden's Open Borders https://t.co/XgHwoNp5nC via @BreitbartNews

— Christina Pushaw 🐊 🇺🇸 (@ChristinaPushaw) December 14, 2021
According to an exclusive report from Breitbart, the Florida governor recently implemented a ban that prohibits the renewal or issuance of any state licenses to Florida Department of Children and Families facilities giving assistance to unaccompanied alien children. One Angel Father, Chris Odette, said the move was long overdue but called it a good start.
The governor is looking to discourage illegal immigration into his state. DeSantis plans to ban working with non-governmental organizations (NGOs) that help illegal immigrants through a legislative package. The governor's policy would almost surely disable NGOs financially in Florida.
A woman from the Federation for American Immigration Reform, Shari Rendall, noted that DeSantis's plan is essential to protecting children from President Biden's policies, which is basically smuggling minor illegal immigrants into the United States.
Copyright 2021, UnitedHeadlines.com