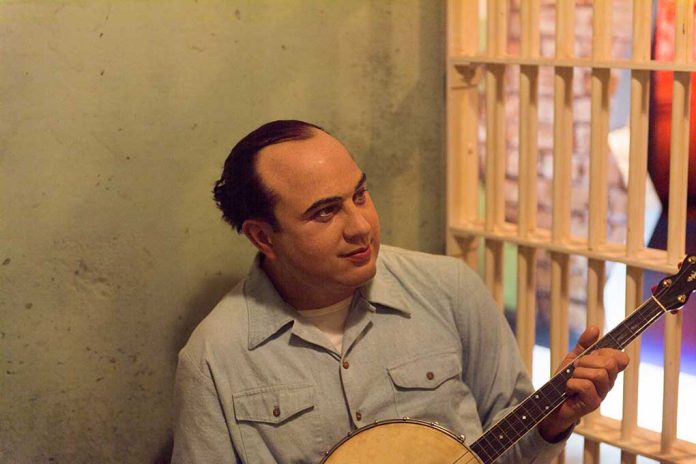 (UnitedHeadlines.com) – Al Capone is one of the most infamous names in the United States. The American gangster ran the Windy City's underground during the Prohibition era. While he never faced charges for anything other than tax evasion, Capone had a reputation for being a ruthless crime boss. Now, the infamous mafioso's descendants hope auctioning off some of his treasured items will shine a light on the side of the man few people ever saw.
Capone's four granddaughters decided to unload a total of 174 items belonging to the gangster, citing age and the threat of wildfires in Northern California. The objects range from jewelry and guns to furniture.
Diane Capone, the gangster's second granddaughter, told Reuters she hopes the sale will demonstrate her father's softer side.
Al Capone's granddaughter hopes auction reveals human side of America's notorious gangster https://t.co/kjWMmgiw5K pic.twitter.com/bo04LTYlOd

— Reuters (@Reuters) October 7, 2021
Witherell's Auction House in Sacramento, CA, will host the sale on the evening of October 8. Consignment Director Bill Witherell, who also owns the company, claims that around 1,000 people registered to bid on the treasure trove; they hail from every US state and 11 other countries.
Witherell says the items most associated with the infamous gangster continue to bring the most attention. They include Capone's favorite Colt .45 handgun, which he expects to sell for anywhere from $100,000 to $150,000. In addition, a letter Capone wrote during his time at the infamous Alcatraz prison to his son, Sonny Capone, might go for as much as $50,000.
Diane Capone hopes the letter and family-oriented items will give the world an inside view of Al Capone's family life — and perhaps his softer side, too.
Copyright 2021, UnitedHeadlines.com