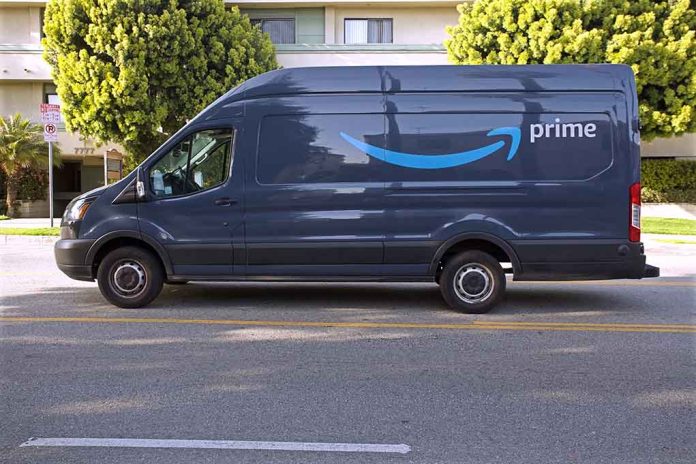 Amazon Driver Killed in Dog Attack While Delivering
(UnitedHeadlines.com) – Police are investigating the death of an Amazon delivery driver they found outside a Missouri home on October 24. It appears that dogs fatally mauled the man while he attempted to deliver a package. The name of the victim, who was filling in for another driver, remains undisclosed.
Local news station KSHB41 reported that both dogs were large breeds — an English mastiff and a German shepherd. Officers said the animals, which confronted first responders on the scene, were aggressive, giving the deputies no choice but to shoot. Police contacted the owners, who were on vacation during the attack and left the canines access inside and outside the home via a doggy door.
Nearby residents reportedly noticed an Amazon van idling, lights on, for several hours. The driver was likely unaware of the dangers lurking within the home and presumably entered the yard to take the package to the porch.
A fine line can stand between owning pets for protection and breaking the law. Missouri strictly prohibits keeping known vicious animals. Yet, animals that attack while protecting their homes against intruders committing crimes generally get a pass. The unfortunate reality behind this event is that the dogs, unfamiliar with the driver, likely thought they were protecting their home.
Copyright 2022, UnitedHeadlines.com