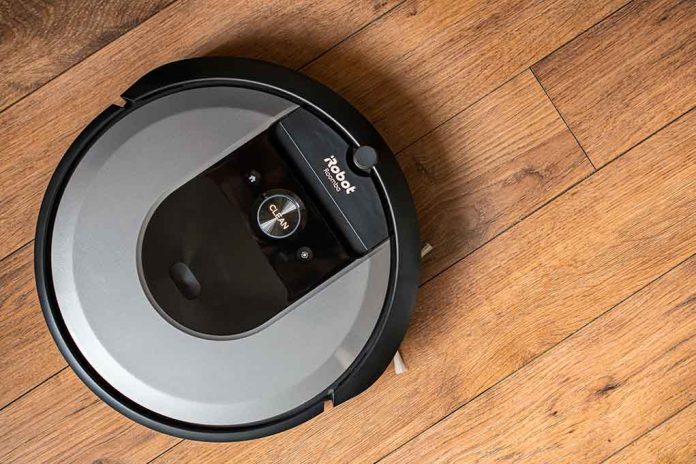 Amazon's Newest Purchase Should Scare Us All…
(UnitedHeadlines.com) – Amazon has become one of the largest companies in the world. With its vast resources, the online retailer has acquired several entities including primary care practice giant, One Medical. However, Amazon's recent acquisition of iRobot, the manufacturer of Roomba vacuums, has raised serious concerns. Some people fear the company will use it to spy on households.
Amazon acquires Roomba: iRobot CEO says they will never sell your data https://t.co/7FNROk72x5

— ZDNet (@ZDNet) August 9, 2022
BusinessWire noted the two companies announced their merger in which Amazon will acquire iRobot and its debt in a $1.7 billion deal. While the two companies are more than happy about the merger, there's plenty of unease surrounding the deal.
The non-profit advocacy group, Digital Rights Watch (DRW), noted in a release the transaction raises privacy concerns due to the nature of the automated vacuums. James Clark, the director of DRW, claimed Amazon's retail was essentially a front for its surveillance of customers.
The director explained the company protects itself by building profiles of its consumers and using them to "predict market trends." He asserted Amazon's recent acquisition had nothing to do with selling vacuums. Instead, it's a way for the company to collect more customer data. Director Clark declared people should be "concerned" that any company can know so much about the public without the public knowing anything about the business.
What does this mean for the future of the Roomba vacuum and American households? Will people be able to utilize the same features seen in Alexa with the automated vacuum? All jokes aside, does Amazon's acquisition concern you?
Copyright 2022, UnitedHeadlines.com