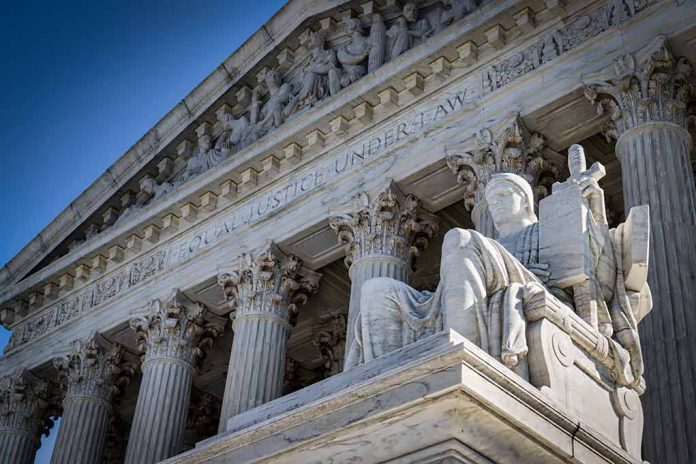 (UnitedHeadlines.com) – On Sept. 11, Alabama requested the Supreme Court intervene to allow the state to keep its newly redrawn redistricting maps while its appeal case plays out in court.
The state is asking that a stay be issued on a Sept. 6 ruling by a three-judge panel that said the new redistricting maps did "not provide the remedy" required by federal law. In issuing its latest ruling, the three-judge panel called the new map "deeply troubling." The state appealed to the Supreme Court after the three-judge panel decided to not put a stay on their ruling while the state appealed the decision.
The three-judge panel stated that a special master and cartographer would be appointed to draw remedial maps before Sept. 25 with challenges to the proposals being heard by Oct. 3. State officials asked that a stay be issued no later than the Oct. 3 date.
In June, an earlier ruling by a three-panel was upheld by the Supreme Court. The ruling stated that the prior congressional district map drawn by the Alabama Legislature had unlawfully diluted the political power of black voters which was in direct violation of Section 2 of the federal Voting Rights Act.
The Alabama Legislature was instructed to redraw the maps with two voting districts where the voting-age majority is made up of primarily black voters, "or something quite close to it."
A new map was drawn and approved by the Alabama State House and Alabama State Senate in July that included one majority-black seat as well as a second district that was about 40 percent black.
Every decade, congressional district maps are redrawn to reflect the changes in population that are shown by the national census numbers. The new congressional maps were drawn based on the 2020 national census. In almost all states, the party in power is responsible for redrawing the maps and in Alabama, that is the Republican party.
Copyright 2023, UnitedHeadlines.com