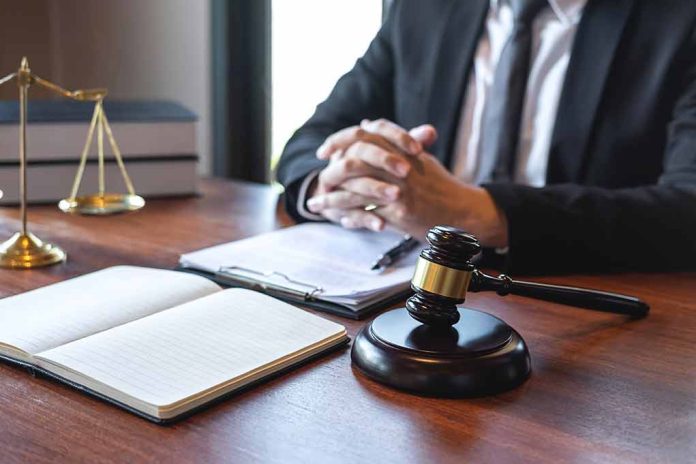 (UnitedHeadlines.com) – The government could be holding the answer to the question: are we alone in the universe? Air Force veteran David Charles Grusch, 36, has filed a whistleblower complaint to Congress alleging he has information showing that for several decades the government has had a program responsible for recovering craft that are of not of human origin.
Grusch, who worked with the government's Unidentified Aerial Phenomena (UAP) Task Force, said the task force was not given information about the crash recovery program. He said while he at first did not think the program actually existed, he had people who had known "almost my whole career" who confided in him about their work with the program.
In his whistleblower report submitted to Congress and the Intelligence Community Inspector General, he stated analysis of materials recovered, which include pieces as well as intact vehicles, determined the vehicles were of not of human origin.
The program has recovered craft as well as remains from many different species, according to Grusch. As Grusch said, the data shows that "we're definitely not alone."
In 2022, Grusch began giving Congress recorded classified information that had been transcribed into hundreds of pages of specific data about the program that recovers materials. While the information remains classified, current members of the program have also talked to the Inspector General's office, corroborating Grusch's information.
From 2019-2021, Grusch, a decorated former combat officer who served in Afghanistan, worked as the National Reconnaissance Office's representative to Congress' UAP Task Force. From late 2021 to July of 2022, he worked at the National Geospatial-Intelligence Agency as the co-lead of UAP analysis as well as its representative to the task force. The UAP Task Force is now known as the All Domain Anomaly Resolution Office.
In 2021, a report regarding UAP's was released by the Pentagon, which detailed 140 cases of unexplained UAP encounters. The report was released after a video of military footage showing UAP's was leaked.
Copyright 2023, UnitedHeadlines.com