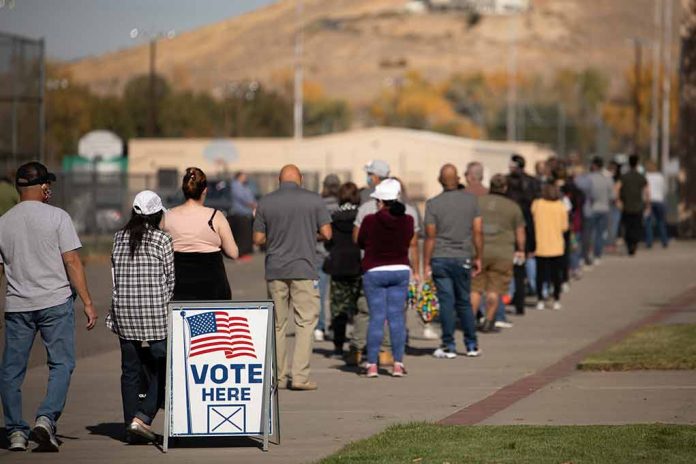 (UnitedHeadlines.com) – Adam Laxalt, the former attorney general of Nevada, is the latest to join the top pro-DeSantis super PAC.
Laxalt will chair the Never Back Down super PAC, which is expected to be the top group backing Florida Gov. Ron DeSantis in a 2024 run for president. Though Laxalt has up until now been involved in the super PAC unofficially, he has joined in an official capacity. 
DeSantis and Laxalt have known each other since before they entered into politics. They were roommates when they were in the Naval training school. In the mid-2000s they spent time together in the Navy Judge Advocate General's (JAG) Corps. Both also served in Iraq.
In 2022, Laxalt ran for the Senate in Nevada, narrowly losing to Democrat Sen. Catherine Cortez Masto. Laxalt had the support of former President Donald Trump. In 2020 in Nevada, Laxalt chaired Trump's campaign.
Former Virginia Attorney General Ken Cuccinelli launched the Never Back Down super PAC in March. In 2013 Cuccinelli was gubernatorial nominee in Virginia. During the last two years of the Trump administration Cuccinelli served as the acting deputy homeland security director. 
Since its launch, Never Back Down has raised over $30 million.
Laxalt is latest Trump ally to join the super PAC, as the super PAC's communications director Erin Perrine also worked for Trump. Matt Wolking was the former head of the Trump campaign's rapid response operation. Jeff Roe, a Republican strategist, is also working for the super PAC.
The super PAC has already launched its first TV ad which targets Trump, who has already announced his campaign. The super PAC has begun airing commercials which highlight DeSantis' achievements as well as sending pro-DeSantis mailers to states with early voting nominations.
While DeSantis has not announced he is running for the 2024 Republican nomination for president, it is expected he will launch a campaign after the Florida Legislature ends its session in May.
Copyright 2023, UnitedHeadlines.com