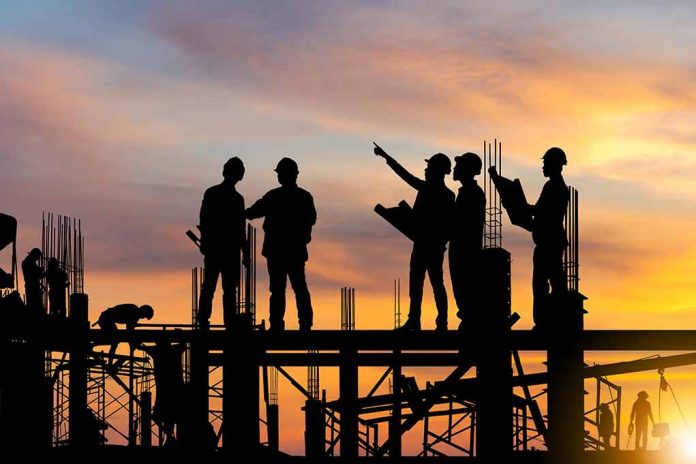 (UnitedHeadlines.com) – Texas Gov. Greg Abbott has announced a new strategy to help stop illegal border crossings between ports of entry.
The strategy includes installing a 1,000-foot-long floating barrier in the Rio Grande near Eagle Pass, Texas. The barrier, manufactured by Cochrane USA corporation, will consist of 4-foot-wide buoys and include webbing under the buoys to prevent people from swimming under. Construction is set to begin on July 7.
Texas Department of Public Safety Director Col. Steven McCraw said the buoys can be deployed quickly, and the structure is moveable. McCraw said that migrants entering the Rio Grande were in danger and that the buoys would deter them from even coming in the water."
While the project is currently approved for 1,000 feet, the barrier could be expanded if needed, according to Abbott.
Migrant crossings near where the barrier will be deployed remain high, with authorities saying in a 7-day period they discovered 15 cases of smuggling.
The barrier is part of a package of six bills that address border security signed on June 8 by Abbott which allocates $5.1 billion for enhanced border security measures in Texas.
Other bills signed by Abbott on June 8 included Senate Bill 1900, which would designate Mexican cartels as foreign terrorist organizations. Under Senate Bill 1484 local law enforcement would be authorized to receive training for cartel-related activity. Senate Bill 423 allows the Texas military department to have full authority over the use of drones at the southern border.
Senate Bill 1403 allows the governor "to execute an interstate compact for border security among interested states" without the approval of Congress. Landowners who suffer property damage as a result of illegal border crossing can be compensated up to $75,000 per incident under Senate Bill 1133. Border Patrol agents, under Senate Bill 602, now have the ability to make arrests, searches, and seizures for any felony offenses under Texas law.
Copyright 2023, UnitedHeadlines.com