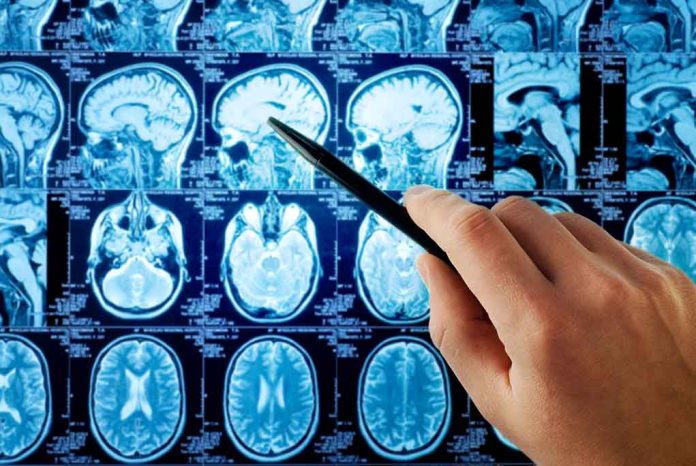 This "Brain Eating" Virus Is Spreading—A New Outbreak?
(UnitedHeadlines.com) – With summer bringing a massive heat wave throughout several parts of the United States, many residents are looking to cool off in lakes, rivers, and pools. However, they may want to refrain from water activities in certain areas. The reason? A "brain-eating" disease that appears to be expanding its horizons.
A #hiddendanger is set to dampen the enjoyment of boating, swimming, and other #aquaticsports in #freshwater lakes and rivers during America's summer months.https://t.co/nynNY9W1XA

— Epoch Times Canada (@EpochTimesCan) July 20, 2022
The brain-eating amoeba Naegleria fowleri lives in many freshwater rivers and lakes in the US. Typically the one-celled organism keeps to itself in the southern states — but that seems to be changing.
In early July, a report from the Missouri Department of Health and Senior Services showed the first case of Naegleria fowleri in three and a half decades. The department said infections from the disease, primary amebic meningoencephalitis (PAM), are sparse, citing only 154 cases between 1962 and 2021. While rare, PAM is exceptionally deadly. Only four infected patients in the mentioned time frame survived.
N. fowleri causes PAM, which makes the brain swell. Patients contract the illness after the amoeba comes into contact with the body through the nasal cavity, making it relatively easy to prevent. All a person has to do is ensure water doesn't get into their nose. Even then, the infection is rare, so there's no need to panic over another possible pandemic.
While more prevalent in the southern states in what's usually brackish freshwater, the amoeba has started to make its way to the Midwest. The Centers for Disease Control and Prevention published a study noting that of the 85 cases they studied, five have come from Indiana, Minnesota, and Kansas since 2010.
Copyright 2022, UnitedHeadlines.com