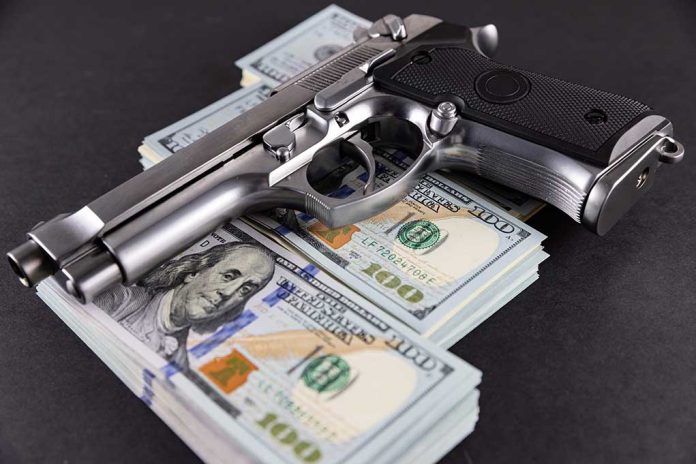 Federal Investigations Lead to 80 Indictments, Including a Rapper
(UnitedHeadlines.com) – In coordination with the Drug Enforcement Administration (DEA), the FBI just concluded three drug and weapons investigations that led to 80 indictments. The effort led to the arrests of 45 individuals. Freddie Gladney III, better known as the rapper Bankroll Freddie was among the suspects officials took into custody.
The Department of Justice (DOJ) shared a press release on November 9 detailing the operations. The FBI was responsible for two of the investigations, each looking at a rival gang. They found evidence that members of the Every Body Killas (EBK) gang and the Loady Murder Mobb were trafficking drugs and spreading violence in the Little Rock area. Officials seized guns, cash, jewelry, and various drugs during the operation. The third investigation, conducted by the DEA, focused on methamphetamine and fentanyl dealers supplying both gangs.
Bankroll Freddie was among more than 45 people arrested on gun and drug charges across Arkansas. https://t.co/6G13AL2Ve3

— billboard (@billboard) November 10, 2022
Gladney was among the individuals arrested with EBK. Fox News reports that the rapper has alleged ties with the gang through his father, who agents also indicted. The performer allegedly distributed marijuana, methamphetamine, powder, and crack cocaine. Gladney stands accused of possessing large quantities of each drug and multiple rifles and handguns he'd allegedly purchased under false pretenses. Some of the guns reportedly lacked serial numbers.
TMZ reached out to Gladney's rep for an official comment but hasn't received a response.
Copyright 2022, UnitedHeadlines.com