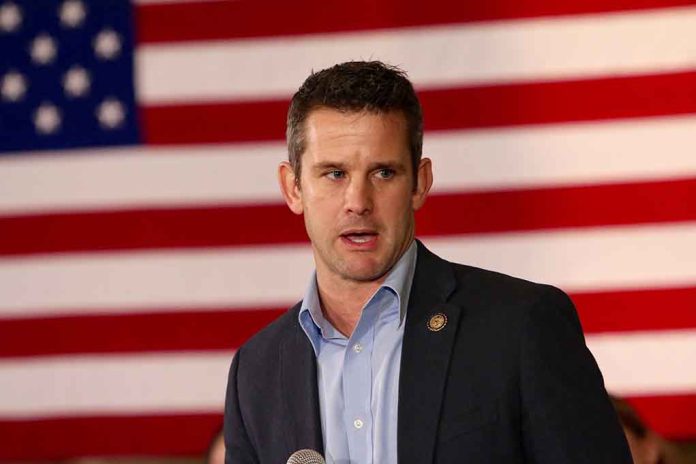 These 5 Republicans Joined Forces With Democrats
(UnitedHeadlines.com) – There have been multiple high-profile shootings in recent weeks. The first occurred in a Buffalo, New York, grocery store. Then another transpired at an elementary school in Uvalde, Texas. Most recently in Tulsa, Oklahoma, a man opened fire in a hospital. Democrats are now using the tragedies to advance their political agenda, which seems to be working.
A total of 202 House Republicans voted against the bill. Only five Republicans voted for the bill.

Here's the list of those voted against the Protecting Our Kids Act: https://t.co/WV4DlynvF4

— Newsweek (@Newsweek) June 9, 2022
The House of Representatives recently passed a gun control act dubbed "Protect Our Kids." Surprisingly, the vote wasn't entirely along party lines. Five Republicans jumped ship to support the legislation, helping pass the bill with a 223-204 vote.
The five Republicans who voted with Democrats included Adam Kinzinger (R-IL), Brian Fitzpatrick (R-PA), Chris Jacobs (R-NY), Fred Upton (R-MI), and Anthony Gonzalez (R-OH). Two Democrats, Jared Golden (D-ME) and Kurt Schrader (D-OR), also swapped sides to join the Republican majority in opposition. One member of the GOP declined to vote on the matter.
The bill raises the minimum age requirement to buy a semi-automatic firearm from 18 to 21 and limits the maximum number of rounds a magazine can hold to only 15. In addition, the bill would make straw purchases of guns and firearm trafficking federal offenses.
In the Senate, the bill faces a big challenge to break the 60-vote threshold required to overcome the filibuster. It's likely that the Republicans (and possibly a couple of rogue Democrats) will be against it, preventing it from becoming law.
Copyright 2022, UnitedHeadlines.com