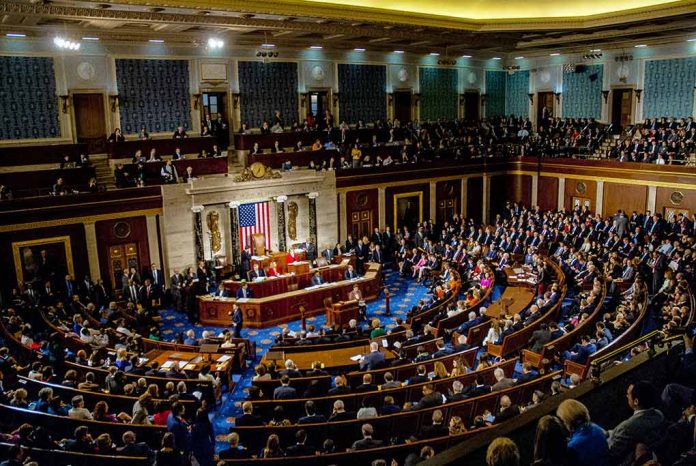 (UnitedHeadlines.com) – On May 6, 43 Republicans in the Senate signed a letter in support of the House Speaker and California Rep. Kevin McCarthy's position of not raising the debt ceiling without also cutting spending.
Led by Utah Sen. Mike Lee, the group says they are united behind House Republicans who support the debt ceiling negotiations that begin with talks of spending cuts and budget reforms. The letter was sent to Senate Majority Leader and New York Sen. Chuck Schumer.
Six Republicans in the Senate, including Utah Sen. Mitt Romney, Missouri Sen. Josh Hawley, Alaska Sen. Lisa Murkowski, Kentucky Sen. Rand Paul, Maine Sen. Susan Collins, and Louisiana Sen. John Kennedy did not sign the letter.
On April 26, the House passed its bill, the Limit, Save, Grow Act, which raises the debt ceiling by $1.5 trillion by the end of March 2024, whichever comes first. The bill also proposed cutting spending by $4.5 trillion. The bill revokes some of the funding the IRS received in the Inflation Reduction Act and gets back unspent federal pandemic relief funds.
The 43 senators, while not the majority in the Senate, are enough to filibuster a debt ceiling vote.
The U.S. could default on its debt by June 1, according to Treasury Secretary Janet Yellen. Yellen has stated that extraordinary measures have been put into place since February, when the $31.4 trillion debt limit was reached, to not default. Defaulting would mean Social Security payments and pay for military members would be delayed. The U.S. has never defaulted.
The debt ceiling debate has Republicans asking to cut spending, while raising the debt ceiling, while Democrats and President Joe Biden say they will not negotiate and want to simply raise the debt ceiling with no cuts to spending.
President Joe Biden McCarthy, as well as other congressional leaders, discussed the debt ceiling in a meeting on May 9.
Copyright 2023, UnitedHeadlines.com