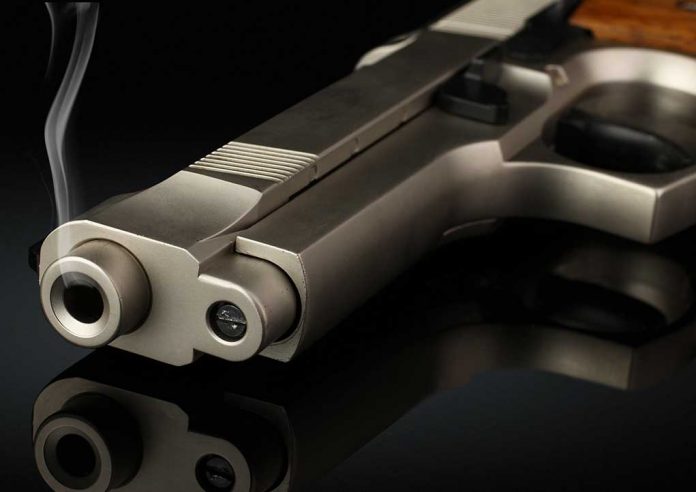 (UnitedHeadlines.com) – Black Lives Matter activists, and Antifa members have rallied around the call to "defund the police" for months. Nevertheless, the brave men and women in blue continue to serve the American public to the best of their ability. Law enforcement is a dangerous job, and all too often, officers put their lives and continued health on the line.
On July 13, two officers working for the US Marshals' Capital Area Regional Fugitive Task Forces (CARFTF) attempted to execute an arrest warrant on a suspect, Justin Powell, 31, for an alleged homicide committed in Baltimore. The two officers sustained non-life-threatening injuries as they approached Powell in his vehicle.
Two USMS task force officers were shot this morning while attempting to arrest a subject wanted for murder by Balt. City PD. Both were assigned to the TF from the Balt. City PD & are recovering at UofM Shock Trauma. Our thoughts & prayers are with our officers and their families

— U.S. Marshals (@USMarshalsHQ) July 13, 2021
Thankfully, the two marshals are in stable condition and are currently undergoing a comprehensive medical examination at the University of Maryland Medical Center's Shock Trauma Center.
Michael S. Harrison, the Baltimore City Police Department (BCPD) Commissioner, held a news conference shortly after the shooting. He told reporters that his police officers and the two wounded Marshals were their jobs, "pursuing violent offenders." Sadly, he added, what the community witnessed "today" is the peril "officers go through" all too frequently.
It's time to put an end to the calls to defund or shut down law enforcement services and agencies. Unfortunately, the sad truth of the matter is that this incident was far from isolated, and with some American cities cutting funds to the police, violent crime is on the rise in many places.
Copyright 2021, UnitedHeadlines.com