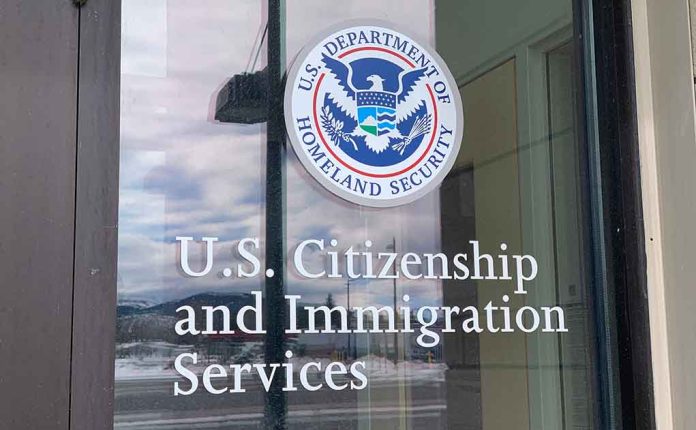 Chinese SPY Plot – Feds Tell What Happened
(UnitedHeadlines.com) – Espionage may seem like a tactic of the past, but it's still very prevalent in the world today. Countries often spy on one another without anyone knowing — if they do their job well. Two men with connections to the US Department of Homeland Security (DHS) recently learned they weren't as good at spying as they may have thought as both now face serious charges.
Helping the Chinese
The Department of Justice (DOJ) recently identified two men in a statement on July 7: Derrick Taylor a retired DHS employee turned private investigator in California and Craig Miller a 15-year vet working for the DHS out of Minnesota. The statement noted that a federal grand jury in Brooklyn, New York charged five individuals, including Miller and Taylor, for "various crimes pertaining to a transnational repression scheme." The DOJ claims the People's Republic of China (PRC) was behind the plot.
Taylor and Miller allegedly targeted, spied on, and harassed pro-democracy Americans on behalf of the Chinese Communist Party (CCP). The DOJ indictment asserts that 62-year-old Fan "Frank" Liu hired the former DHS employee to gather personal data on several Chinese dissidents living in the US. Prosecutors allege Taylor then hired Miller and another DHS member to dig up immigration records and passport information on the targets.
After Taylor gathered the data, he then passed it on to Liu and his co-conspirators Qiang "Jason" Sun and Matthew Ziburis. From there, the men would use the information to target and harass the Chinese citizens living in America.
Obstruction of Justice
The criminal complaint against the two men indicates they also lied to the Federal Bureau of Investigation (FBI) about their actions and tried to destroy evidence. Prosecutors claim Taylor instructed the other unidentified DHS employee to withhold evidence from the US government while Miller deleted text messages he had sent Taylor during his interview with the FBI. The DOJ noted that Taylor also tried to conceal the truth about where he got the information, claiming he obtained it from a friend who used the dark web to find it.
The DOJ is charging both men with obstructing justice. Taylor also faces a charge for providing a false statement to the FBI. If the court finds the men guilty, Miller would serve up to two decades in prison; Taylor on the other hand is facing up to 25 years behind bars.
This goes to show how far the Chinese government will go to discredit, demean, intimidate, and silence anyone who opposes its ideology.
Copyright 2022, UnitedHeadlines.com